Welcome to I_CARE BODY WORKS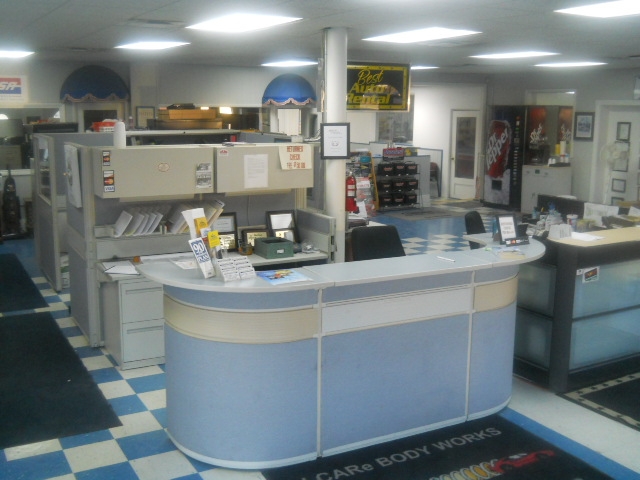 If you've' had any kind of auto accident - from a minor bump to major collision, than you've come to the right web site!
I_CARE BODY WORKS specializes in collision repair but also does almost any kind of maintenance that you can think of for your auto, from a small dent repair to partial and/or complete paint jobs, pin striping, minor mechanical work, suspension, glass repair and /or replacement (we even do chip repair), and detailing.
And if you find yourself in need of a tow truck call the guys at A&W Towing 918-227-1911 24 hours. They've done our towing for the past 20 years.
We've been doing auto body work for all of eastern Oklahoma for the past 24 years. Our trained and certified staff are here to give you the best experience you could hope for under stressful conditions.
So call us at 918-224-0374 or come by at 205 South Main Street in Sapulpa, Oklahoma.
We're on the west side of Tulsa, Jenks, Glenpool, Bixby and north of Okmulgee, Beggs, Mounds, Liberty Mounds, Kiefer, and east of Kellyville, Bristow, Depew, Drumright, and South of Cleveland, and Sand Springs.
Call Us for a Free Estimate
Bring your car to us or
call us
for towing or pick up service. We'll provide you a free estimate and repair your vehicle with a guarantee or warranty.