Vehicle Safety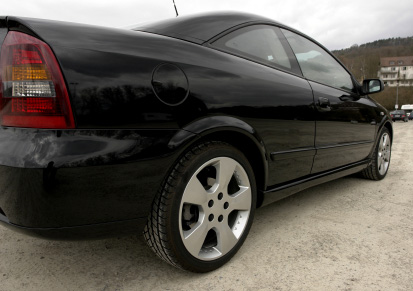 Following safety instructions is always the best way to avoid accidents and collisions. However, there are times when accidents take place despite all safety measures. In such situations, the matter must be reported to the authorities as quickly as possible. The experts at CARe Body Works in Sapulpa, OK have compiled a list of safety tips for driving and handling collision or accident situations.
What to Do If You're In An Accident
Stop as close to the scene as possible without creating a traffic hazard.

Check the scene for injuries and immediately report them and the accident to authorities.

Remain at the scene but do not put yourself in hazardous situations. Stay as far away from traffic as is safely possible.

Exchange information. Give your name, address, vehicle registration information and driver's license number to the investigating officer. If police are not on the scene, exchange this information with the other parties involved in the accident. Get the name and phone number of a witness if you can.

If you need a tow truck in town or out of town, please call 918-224-0374
If Your Vehicle Strikes An Unattended Vehicle
Most states require you to post your name and address on the vehicle or property you strike and to make a police report within 24 hours. It is best to notify the police immediately and remain on the scene until they arrive.
If Your Vehicle Becomes Disabled
Use shoulders to the greatest extent possible to decelerate and/or brake.

Activate four-way flashers and wait for assistance.

If help is slow in arriving, raise your hood rather than trying to flag someone down.

When exiting the vehicle, check rear-view mirror and exit vehicle only when no vehicle is approaching. Under high volume conditions or where the shoulder width is restricted, always exit from the passenger side of the vehicle.

Anyone who is not inside the disabled vehicle should wear fluorescent retro reflective materials during dark conditions. Make sure these materials are visible from the side when you are kneeling or standing.

When moving around your vehicle, stay as far away from traffic as possible and always watch for approaching traffic.

If it is absolutely necessary to leave your vehicle and walk for assistance, stay with traffic rather than against traffic – never attempt crossing a multi-lane, high-speed roadway.

Walk to the closest interchange. Do not attempt to walk if no interchange is within sight or if you are uncertain how far it is to the nearest interchange.

When walking, stay as far away from traffic as possible. Walk behind a guardrail if it can be done safely.
Basic Safety Items to Keep In Your Vehicle
Hand-held flashlight

Jumper cables with instructions for use

Tire jack with instructions for use

Properly pressurized spare tire Pair of pliers and screwdrivers

Warning triangles, fuses or flares

First aid kit

Pair of work gloves

Safety vest with reflective material
Learn More
Do not hesitate to
call us
if you have specific questions about traffic rules or our collision repair services.